First Visit
---
Our Kind and Gentle Approach
---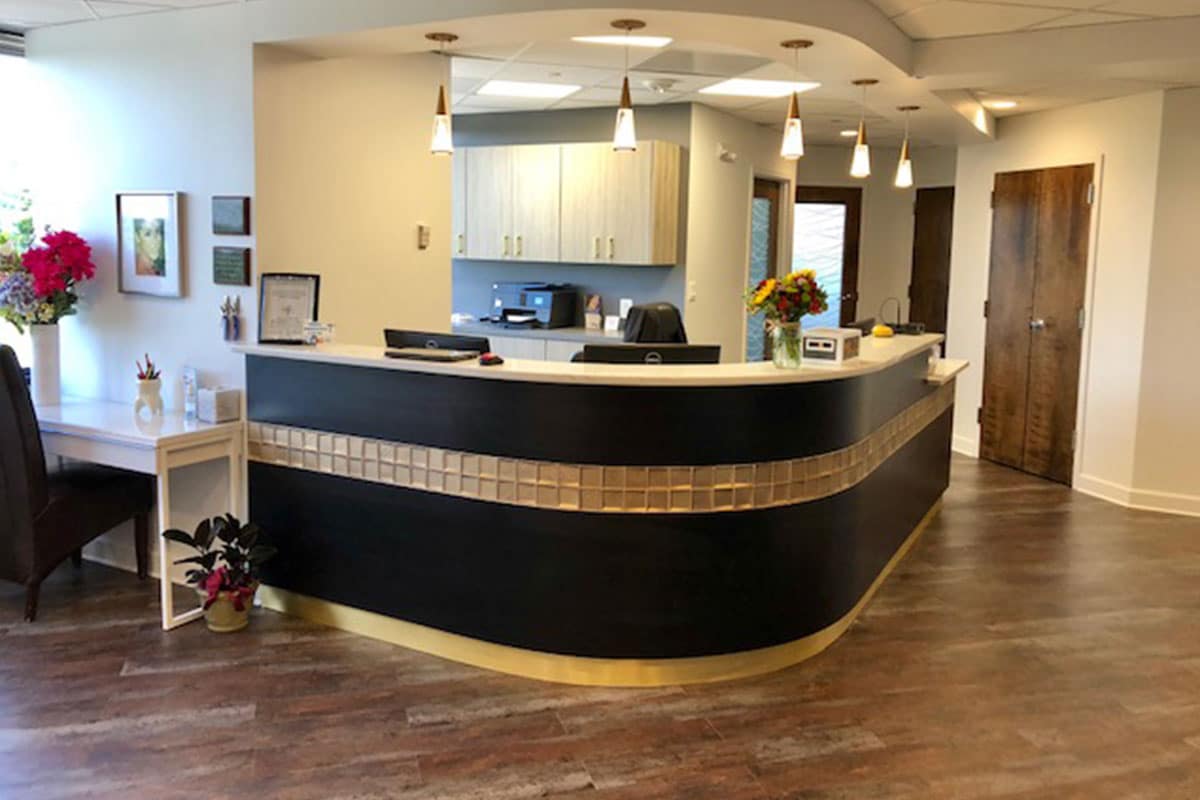 ---
Have you had a dental experience in the past where you felt like you were being rushed or your concerns weren't being heard? At the dental office of Jennifer Sokolosky, DMD, we think that you and your family deserve to be treated with the same kindness and gentle treatment that we would expect for our own families.
Receiving the highest quality dental treatment is essential, but it certainly doesn't need to be complicated. We're open five days a week, and we'll work with your schedule to find appointment times that fit your busy life. We don't want any of our patients to put off necessary dental treatments due to fears of financial burden; things will never get better if you ignore it. It is far better to get the treatment you need now than to suffer needlessly from pain or face tooth loss.
---
What to Expect at Your First Visit
---
Your first visit begins with a comprehensive oral evaluation. If you are moving into the area please ask your former dentist to send a copy of your records. The doctor will develop a comprehensive treatment plan to help you achieve the healthy smile you have always wanted. Please feel free to ask any questions you may have about your treatment options when you come into the practice. When you come in for your initial visit please be sure to bring your dental insurance card and arrive early to fill out your initial paperwork if you have not already done so. If you are on any medications, please bring a list of them with you to the office. If you need antibiotics prior to dental work please take them as prescribed. If you are not sure if you need antibiotics please contact your doctor prior to your visit.
---
We Work Together to Choose the Right Treatment for You
---
We offer all of our patients an opportunity to participate actively in creating a personalized treatment plan. At the office of Jennifer Sokolosky, DMD, you are always a part of the decision-making process. When discussing your proposed treatment, we will talk to you about your concerns, priorities, and financing arrangements. We can provide you with the most effective dental care when we work together as partners in your oral health.
After learning more about your personal goals for your dental health, we will discuss your options and a timeline that fits all your needs. We won't ever pressure you into deciding, and we try to be as flexible as possible in planning the course of your treatment. Ultimately, you always have the final say in the way we proceed.
However, we ask you to keep in mind that our expertise is crucial in guiding the structure of your treatment and assuring success. Our mission is to improve your life by improving your oral health, and we want you to understand that we always have your best interest in mind.
---
Your Child's First Visit
---
Is it time to start looking for a gentle children's dentist for your family? At the office of Jennifer Sokolsky, DMD, you can be confident that you're putting their unique needs in the hands of trained and highly skilled dental professionals you can grow with.
It is recommended that a child have their first dental check-up by the age of 1. Informing your child about their first dental visit is very helpful. At your child's first visit, we will review the medical/dental health history form with you. We will get to know your child and help them to feel comfortable in the office by explaining what will happen during their visit, and showing them the tools and instruments we will use to help keep their smile healthy.
We encourage parents to accompany their child during their visit. This gives you an opportunity to see us working with your child and allows us to discuss dental findings and treatment needs directly with you. A thorough head and neck examination and evaluation of the teeth and gums are performed. Radiographs (x-rays) are taken only if necessary. If no treatment is needed, the teeth will be cleaned and a fluoride treatment will be provided.
When you come in for your initial visit please be sure to bring your dental insurance card and arrive early to fill out your initial paperwork if you have not already done so. We look forward to meeting you and your child for your first appointment!