MD Smiles Membership Club
---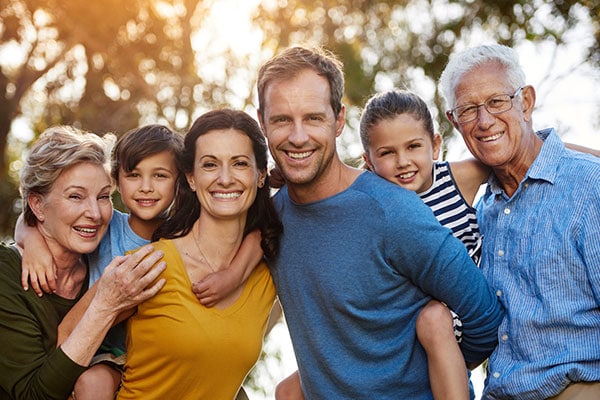 ---
No Insurance?
---
We offer a simple, affordable Dental Savings Membership Club that eliminates the hassles of insurance, while still providing you with the highest quality dental care!
---
What is the MD Smiles Dental Savings Membership Club?
---
We are pleased to announce a new patient-oriented program that gives patients control of their oral health. The Membership Plan is not insurance it is a membership-based dental savings plan that provides the quality care you deserve at an affordable price. Members pay a single annual fee to receive regular dental exams, cleanings, x-rays, and more. Membership also includes significantly reduced rates on other preventative and restorative dental procedures performed in our office (some exclusion applies*).
---
Why Select the MD Smiles Membership Plan?
---
No insurance company controlling your treatment

No annual maximum benefits

No waiting period

No deductibles

No claim forms or pre-authorization

No ID cards

No missing tooth clause
Adult Membership
Professional Dental Cleanings (2 per year)
Doctor Exams (2 per year)
Needed X-Rays**
One Emergency Exams Per Year (if needed)
Fluoride Treatment
15% Off All Other Treatments (some exclusions apply)
Perio Membership


Perio Maintenance Cleaning (3-4 per year)


Doctor Exams (2 per year)


Needed X-Rays**


One Emergency Exams Per Year (if needed)


Flouride Treatment


15% Off All Other Treatments (some exclusions apply)



Child Membership


Professional Dental Cleaning (2 per year)


Doctor Exams (2 per year)


Needed X-Rays**


One Emergency Exams Per Year (if needed)
Flouride Treatment


15% Off All Other Treatments (some exclusions apply)


Enroll in a Plan
---
Frequently Asked Questions
---
How do I schedule my preventive care?
Simply call our office and set-up an appointment. (410) 531-2690
How do I know if I need the Perio Membership?
If you're a current patient, please contact us to confirm you're on the Perio Maintenance. If you are a new patient, we will make recommendations after your initial exam.
What happens if I miss an appointment?
It will be your responsibility to reschedule. Please see our office policy regarding no-shows and last-minute cancellations.
What information is required for me to sign up for my club membership?
An email address, credit or debit card, full name, address, phone, and date of birth.
Can I transfer my membership to another dentist?
Your club membership is solely with our office and as such is non-transferable.
---
Legal and Disclaimers
---
*The 15% membership discount does not apply to the following treatments: specialty treatments (periodontics, orthodontics, oral surgery, endodontics, or pedodontics), treatment and appliances that alter the occlusion (including orthodontics), treatment for obstructive sleep apnea, TMJ, or bruxism), lost dentures/removable appliances, select cosmetic procedures (veneers, full mouth reconstruction, and dental implants), procedures under worker's compensation, motor vehicle accident treatment, over the counter products sold in the office, hospitalization or hospital charges of any type, treatment initiated prior to enrollment, prosthesis delivered or in-progress treatment completed more than 60 days after termination of coverage.
Membership clubs are not insurance but a payment arrangement provided by Jennifer Sokolosky, DMD for services rendered in her dental office. They are effective for twelve months starting on the day of sign up. Payment for any treatment is due at the time of service.
Membership dues must be current in order to receive services. Membership club discounts cannot be combined with any other offers, dental plans, or discounts and/or dental insurance. It is solely the patient's responsibility to schedule and keep their appointments. Failure to give 48 business hours' notice prior to a cancellation will result in a $45 fee.
Membership fees are refundable within the first 30 days provided that you have not received any planned services. After 30 days no refunds will be provided under any circumstances.
Membership renewal fees may change.
Two or more failed appointments or cancellations without required notice can lead to termination of the plan without a refund.
---