Pediatric Dentistry in Ellicott City
---
MD Smiles offers pediatric dentistry in Ellicott City, MD. Call 410-531-2690 to make an appointment today!
We've treated lots of kids, and we know that each reacts differently to dental visits. It's our goal to accommodate your child and their specific needs so that they always feel warm, welcome, and safe. Our dental team works hard to make oral health fun and exciting for kids so that they always look forward to visiting us and being the center of attention!
---
Kid-Friendly Oral Health Professionals
---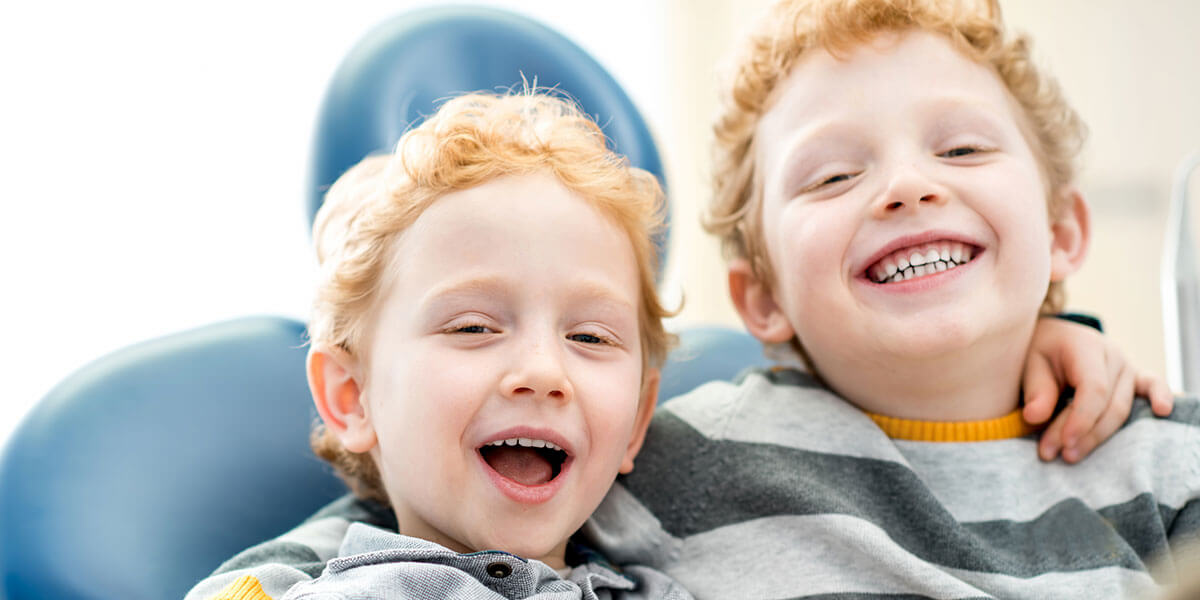 ---
If you think dentist visits are intimidating as an adult, put yourself in the shoes of a child who has never had a dental cleaning before. They're in a new place filled with strange faces and sounds, and even we admit that some of our dental equipment might be a little scary-looking for a young child during their first visit.
Putting your child at ease during each dental appointment with us is crucial. We want children to feel secure with health care professionals so that they can ask questions or describe oral abnormalities.
Children who are scared will endure pain and anxiety if they think it gets them away from the situation quicker. In fact, we see adults who still hate going to the dentist due to a bad or stressful experience when they were younger. We've found that the best approach is to slowly introduce your child to dental instruments and techniques and allow them to feel relaxed with us.
At MD Smiles, our dental team loves the feeling of accomplishment they get after helping kids feel safe and at ease about dental care. If you are ready to introduce your child to their journey towards a healthy and beautiful smile in Ellicott City, please call us at MD Smiles Jennifer Sokolosky DMD today!
---
Prevention Starts Early
---
Nothing can set your child up for oral and general health success than preventative measures. This includes regular proper brushing and flossing at-home under the supervision of a parent along with continuing education regarding diet and nutrition. When our youngest patients come in for their dental check-ups, we take time to show perfect brushing and flossing techniques for your child to practice at home, along with tips and advice. Your child may have questions about how to hold their toothbrush, or when to stop brushing. We are here to answer all your questions!
At the Ellicott City practice of Jennifer Sokolosky, DMD, we use a comprehensive spectrum of preventive dental measures—like sealants, dental bonding, and fluoride treatments—to allow your child perfect oral health at an early age. Parents may wonder about the importance of maintaining healthy baby teeth when they will just fall out anyway. While it is true that baby teeth will eventually fall out, having them rot or fall out too soon can pose problems for adult teeth. Additionally, baby teeth are good training wheels for practicing proper at-home oral hygiene.
Dr. Sokolosky will also work with parents and children regarding good eating patterns and diet to minimize any tooth decay caused by sugary or acidic foods and drinks. Some of the preventive dental services that can help your child include:
---
Comprehensive Oral Evaluation / Digital Radiographs
---
An oral evaluation is recommended every six (6) months to prevent cavities and other dental problems. Dental X-rays are a valuable diagnostic tool used to identify decay, extra teeth, bone defects, tumors, cysts and check the progress of previous procedures.
---
Regular cleanings help keep gums healthy and teeth cavity-free. A dental cleaning includes removal of tartar and plaque and polishing of the teeth to remove stains and prevent further buildup of plaque.
---
The pits and grooves of the teeth are prime areas for opportunistic decay. Even regular brushing sometimes misses some of these intricate structures on the chewing surfaces of your teeth.
Sealants are thin coatings applied to the biting surfaces of your child's permanent molars and sometimes premolars that help prevent bacteria and other debris from getting into the deep crevices on the teeth.
Young children are great candidates for preventative measures like sealants because in many cases, decay has not set in. Children's teeth tend to benefit more from sealants because these pits and groves tend to be deeper and less calcified then they are in adults.
---
Fluoride is a natural substance that helps strengthen teeth and prevent decay. Fluoride treatments are administered at this office as an important component of pediatric dental treatment. The fluoride is applied to the teeth in a gel, foam, or varnish form.
---
Custom-fitted mouth guards from your dentist are preferable to cheaper products available from a store. Many school athletic programs require participants to wear a mouth guard. Athletes who are wearing braces will particularly benefit from a custom-fitted mouthguard.
---
Our children's dentistry services ensure that your child's teeth, gums, and smile are healthy—from their baby teeth to their permanent replacements. We help protect adult teeth once they start emerging so that your child can maintain a healthy smile for life.
Call 410-531-2690 to make an appointment today!
---